Harvey Pekar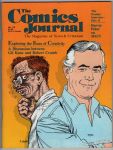 "Maus and Other Topics" by Harvey Pekar, interview with Mark Evanier, Robert Crumb and Gil Kane in discussion.
A few artists are unidentified:  Daredevil on p. 30, Submariner on p. 32, Thor on p. 34, Batman on p. 35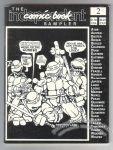 This was a two-volume minicomic series that spotlighted creators of independent comics with a half-page bio and one or two pages of art for each cartoonist (many drawn especially for this series).
Appearance by Teenage Mutant Ninja Turtles.
There may be more contributors than listed above.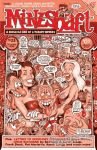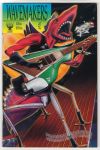 Roughly 6¾ × 10¼"
64 pages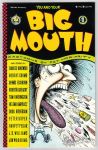 In this series Pat Moriarity illustrated the stories of others, mostly autobiographical.
6½ × 10¼"
32 pages plus covers