Will Meugniot
Highlights include Hardman's comic in which Superman pulverizes Lex Luthor for his randy talk about Lois Lane.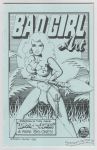 Bad Girl Art was an anthology of comix focused on the female form – sort of a newave version of "good girl art".
Parodies include Li'l Abner, Archie, Disney Ducks, She-Hulk and Red Sonja.

#201 in Jay Kennedy's Underground and Newave Comix Price Guide.
Cardstock covers.
1st printing: 100 copies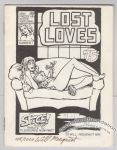 Spicy cheesecake tribute to the pin-up girls of pulp fiction.
Signed/numbered edition of 1000.