You are here:  

Home

>

Joe Meyer
Tony Isabella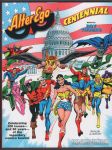 Roy Thomas on DC in the '80s; origins of Alter-Ego; tributes; The 1964 Super Hero Calendar; Fawcett Collectors of America; more.

Perfectbound book.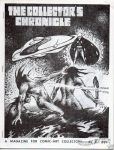 Contents include a Barbarella art portfolio and a letter from Fredric Wertham.
32 pages, offset, side-stapled.
[Note: At least one image in this entry was found online (probably at an auction site) and saved for personal use. And then the Database project came along! If you recognize your image we'd like to have your permission and would love to give you credit for your work. Please contact us through Site Info > About in the main menu up top.]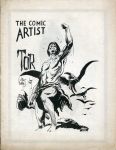 Joe Kubert issue, featuring articles about Kubert characters, and an interview with Kubert.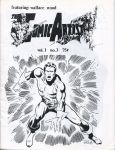 Wally Wood issue, featuring articles about Wood's career, and a Wally Wood checklist.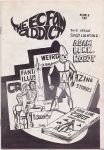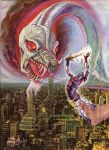 Interview with Howard Purcell, John Fantucchio portfolio, NY Con 1970 report, Multicon 1970 report. 
Oversized: 9 x 12 inches.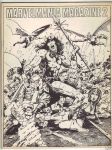 Fanzine from the Marvel Comics fan club.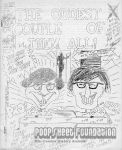 Published by Tony Isabella?