Ross Raihala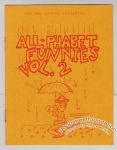 Chris Bors organized this alphabet-themed project where every page represented a different letter.
Red ink on orange stock.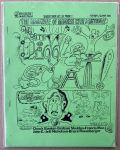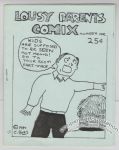 Copies I've seen appear to be numbered in the bottom left corner of the front cover.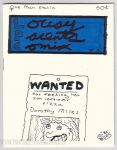 Some (if not all) copies had hand-colored logos on the covers.
Published in 1985?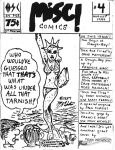 Seems to be at least two printings. 1st indicated on cover but there's another edition with "1st" removed (see photos).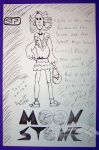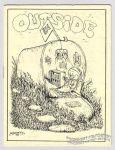 Outside In was a long-running series that collected artist self-portraits. Originally begun by Steve Willis, this issue is from the Michael Dowers run.