Mike Kaluta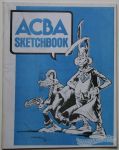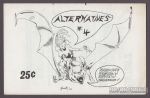 Contains a letter from Robert Bloch.

Some (if not all) copies were unstapled.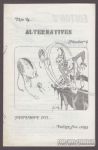 Some (if not all) copies were unstapled.

There's one artist I'm unsure of: Tetreault (one of the back cover illos) (Jeff Tetrault?)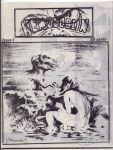 There may be more contributors than listed above.
[Note: At least one image in this entry was found online (probably at an auction site) and saved for personal use. And then the Database project came along! If you recognize your image we'd like to have your permission and would love to give you credit for your work. Please contact us through Site Info > About in the main menu up top.]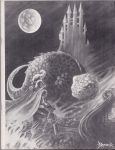 Features interviews with Frank Frazetta, Bernie Wrightson.  
There were two printings of Infinity #2, with different pages of art by Dan Adkins and Gray Morrow.  The first printing had heavy, glossy covers, and the second printing had a mat finish cover.  
There is no date on either printing, but the ad included here states that Infinity #2 was published in 1971.   The ad also states that one of the new pieces of art would be by Clyde Caldwell, but no Caldwell art appears in either printing.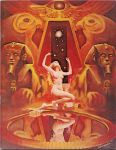 Infinity #3 was published as a two volume issue, each volume running 32 pages.
Features interviews with Jeff Jones, Frank Brunner, Bruce Jones.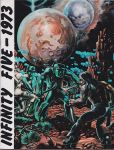 Features interview with Richard Corben.  A color print by Bernie Wrightson ("The Cryptics") was inserted as a bonus.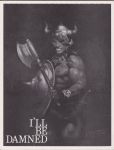 Interviews with Mike Kaluta, Vaughn Bode, Tom Sutton, John Severin, Bernie Wrightson, and Jeff Jones.  Strips by Steve Hickman, Jim Miller, Vaughn Bode.  "The EC Answer to Comic Book Originality" by Meade Frierson III.
The second image is simply a color scan of the original cover painting.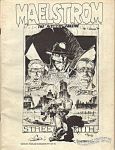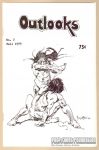 Interview with Len Wein & Marv Wolfman, interview with E. Nelson Bridwell, 1975 Comic Art Convention report, more.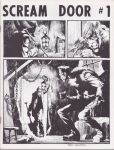 Includes two strips intended for Web of Horror by Tom Sutton and Mike Kaluta, and cover for Web of Horror #4 by Bernie Wrightson.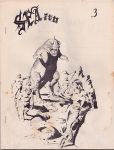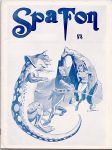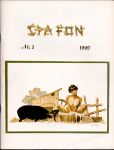 EC fanzine. Features interviews with Jim Steranko and Bill Gaines.  
Final issue.