Lynda Barry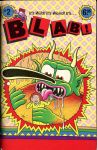 Mars Attacks interview with Len Brown, illustrated with art by Norman Saunders and Wally Wood.  Interview with Gary Arlington.  Notes from the Underground Part 2:  more remembrances of EC from numerous underground artists.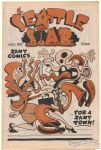 Free local comics paper. This debut issue appeared in October and is somewhat Halloween-themed with a zany cover by Peter Bagge (Hate, Neat Stuff) plus two strips by Lynda Barry (Ernie Pook's Comeek, One Hundred Demons), a half-page by XNO (Spooks in Space, Brain-Bat 3-D), a full page by Steve Willis (Cranium Frenzy, Morty the Dog) and more by D. Bennett and Dink Magee AKA Max Haynes.
7¾ x 11¼" which unfolds out to 11¼ x 15½"
4 tabloid-size pages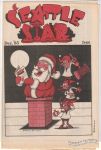 Free local comics paper.
Roughly 7½ × 11½", opens up to 11½ × 15".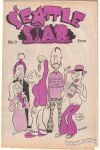 Roughly 7½ × 11¼ which unfolds out to 30 × 22½".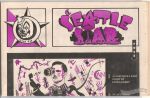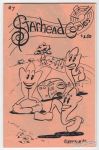 Music-themed issue.
Characters appearing in art or comics include Albert Einstein, Elvis Presley, Franklin Delano Roosevelt and Charlie Parker.