Len Wein

Contents include: Golden Age I.W. superheroes, Azure Fury ama-hero strip by Mike Vosburg, four-page Prism comic by Len Wein, more.
Characters appearing in fan art include: Human Torch, Shining Knight, Silent Knight, Hawkman, Spider-Man, Batman
Ditto-printed, 24 one-sided pages.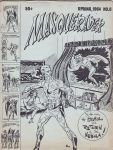 Final issue.
Len Wein's contribution is a short interview with Jack Kirby.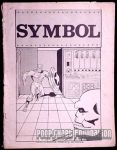 Edited by Lynn Walton Wooley and James E. Brown.
There may be more contributors than listed above.