Ken Struck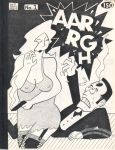 Solo collection of twisted comix including a few "Tootles" strips and a comics adaptation of pulp writer Robert Leslie Bellem's "Labyrinth of Monsters".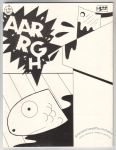 Solo collection of twisted comix including a few "Tootles" strips as well as an unauthorized "Andy Gump" story, "Pre-Naval Depression". Also, a death rundown for members of Our Gang / Little Rascals.

Heavier stock cover.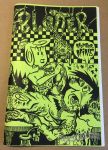 Appearances (in one form or another) by Madballs, Fred & Wilma Flintstone, Jughead, Hot Stuff, Dagwood & Blondie, Sicko the Clown, Shaggy, Velma and Scooby.
Lime green covers.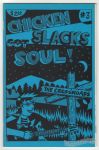 Mary Fleener's great anthology full of music-themed art and comix (mostly comics adaptations of songs).
Musicians/bands adapted include John Lee Hooker, George Clinton, Marvin Gaye, Screamin' Jay Hawkins, Joe Cocker, Jimi Hendrix, Muddy Waters, Louis Jordan and others.
Signed/numbered edition of 400 (or 200?).
Inside this issue: Bruce Sweeney's "Underground Station", photo and unveiling of "T.M. Maple", Chicago con report, news, tons of minicomics reviews (including lots of cover scans and art samples), columns, comic strips and more.
I suspect "Arnold Simpson" is a pseudonym.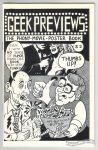 Collection of fake movie posters drawn by comics artists.
5½ × 8½"
24 pages
Glossy cover stock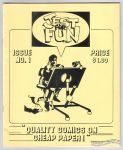 Includes a Sesame Street / Mister Rogers parody and a death report on Our Gang (Little Rascals) members.
7 × 8½"
20 pages
Cardstock cover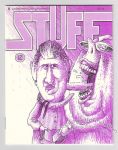 Offset, saddle-stitched. Two-color cover, some interior color.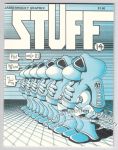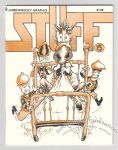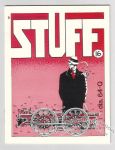 Two-color covers.
There may be more contributors than listed above.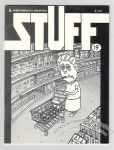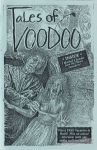 Some copies include an outer wrapper with self-portraits of the contributors as shrunken heads.
Cardstock covers.
Published in 1987 or 1988?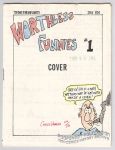 Signed/numbered edition of 50.
At least some covers are hand-colored.