John Workman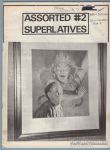 Contents incude: interview with John Celardo (with studio photos); article on the early work of Steve Ditko; a report on the Cartoonists' Fine Art Show in NYC (including photos of exhibited works by Joe Kubert, Rube Goldberg, Howie Post, Mort Walker, John Dirks, Alfred Andriola, Raeburn Van Buren and Alden McWilliams); article on the practice of swiping; three-page science fiction comic; more.
Offset, saddle-stitched.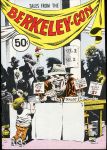 "Tales from the Berkeley-Con," underground comic format program book published by Last Gasp/Rip Off Press.  Wrap-around cover by Rand Holmes.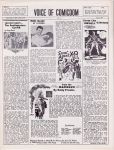 Report about Southwestern Con 1968, article about Mell Graff.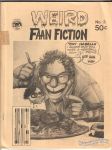 In this issue: two-page fumetti (photo comic) starring the editor; fiction by Charles Spanier, Ralph Alfonso; back cover by Carl Gafford; other art by John Workman, Neal Pozner, Andy Mushynski, Larry Lee and Dale Jones; letters from Mark Evanier, Harry Warner Jr., others; more.