John Freitas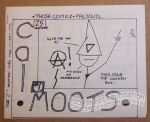 1st printing: ?
2nd printing March 17, 1987, signed/numbered edition of 50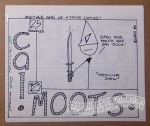 1st printing: ?
2nd printing: March 23, 1987, signed/numbered edition of 50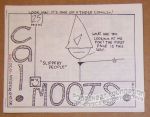 1st printing: ?
2nd printing: ?, signed/numbered edition of 50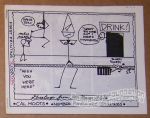 Signed/numbered edition of 100.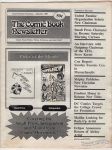 Small press comics news and reviews.
Contents include an interview with Steve Keeter and a Sunday Funnies con report by Tom Fellrath.
There may be more contributors than listed above (there's a comics jam and I can't identify all of the artists).
Inside this issue: Bruce Sweeney's "Underground Station", photo and unveiling of "T.M. Maple", Chicago con report, news, tons of minicomics reviews (including lots of cover scans and art samples), columns, comic strips and more.
I suspect "Arnold Simpson" is a pseudonym.