Joe Sinardi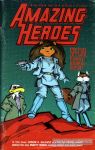 Edd Vick interviews Steve Gallacci, "Why a Duck?" (36 cartoonists on why they deal in funny animals), Rowrbrazzle portfolio section, letter from James Pugh looking for fan artists.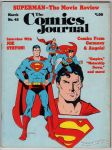 Interview with Joe Staton, indepth review of Superman: The Movie.
Roughly 8¼ × 10¾"
Other artists: Klinger (first name unknown), T. Herzog and Daly (first name unknown; Sam de la Rosa?).
Some writers/artists listed above were in the issue's list of contributors but may not be credited by the piece. It's a bit perplexing as some of the artists I can't match to art.
United Fanzine Organization memberzine.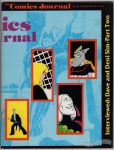 Second part of an interview with Dave and Deni Sim (Loubert).