Giovanna Fregni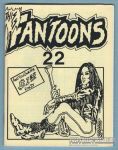 Edd Vick's long-running anthology that was often a mix of comics, prose, sf, anthropomorphics and fantasy. Letter from Don D'Ammassa.
Characters appearing include Morty the Dog (briefly) and Assassin Cat.
MUPubs #072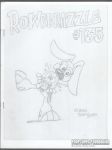 Long-running furry APA dedicated to funny animals, anthropomorphics and the like.
Editor: Edd Vick
Side-stapled, some interior color.