Gary Kwapisz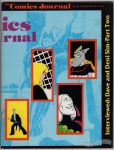 Second part of an interview with Dave and Deni Sim (Loubert).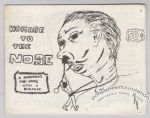 #995 in Jay Kennedy's Official Underground and Newave Comix Price Guide.
Special Harlan Ellison issue.  Three interviews with Ellison.  Comic strip adaptations by Bret Blevins of "Basilisk" and "Soldier" by Kerry Gammill.   A photo guide to Ellison Wonderland, and more.   There also exists a limited signed edition of 200 copies.