Fred Landesman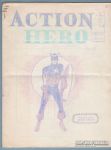 Ama-hero comics starring Mercury II, the Flag and the Golden Avenger. Also contains an article on Superman by Fred Landesman.
Characters appearing in fan art include Captain America, Superman, Batman, Flash and Giant-Man.
Ditto printed.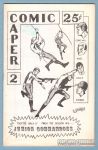 Contents include: article on Lex Luthor; 10-page Junior Commandoes WWII comic by Arbunich and DuBay; letters (Flo Steinberg, Larry Herndon, "D.C. Publications"); more.
Offset/ditto, saddle-stitched.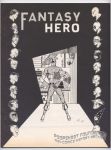 [Note: At least one image in this entry was found online (probably at an auction site) and saved for personal use. And then the Database project came along! If you recognize your image we'd like to have your permission and would love to give you credit for your work. Please contact us through Site Info > About in the main menu up top.]