Edith DeGolyer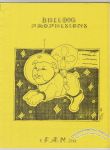 Publication of FAN (Fandom Alliance Network) and entirely produced during a 1988 Dallas Fantasy Fair.

Contents include a report on con meetings and panels, a three-page jam prose story, and a four-page jam comic.
Roughly 11 pages (one-sided), corner-stapled.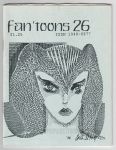 Edd Vick's long-running anthology that was often a mix of comics, prose, sf, anthropomorphics and fantasy.
Taral Wayne article on furries and letters from A.P. McQuiddy, Teddy Harvia, Brian Earl Brown, Lynn Hansen and Ben Indick.
MUPubs #082 (mistakenly typed as 081 inside)