Dennis Jensen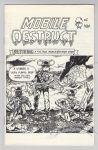 Two printings, one with a 40¢ cover price, the other with 50¢.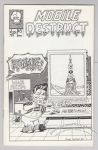 Some copies came with a bound-in, 16-page "Sample Issue" of the APC Tales mini-comic with comics and art by Larry Marder, Randy Carpenter & Matt Feazell, Tim Corrigan, Francis Mao, Paul Gilligan, Steve Tussey and Brian Leonard.
Appearances by Ronald Reagan (as Dennis the Menace), Beanworld and Stupid Boy.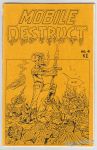 1st printing?: 1986
2nd (?) printing: 1987, "Special ChicagoCon Edition"