Dale Lee Coovert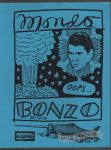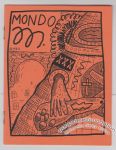 Nice collection of drawings by Andy Nukes when he was going by the nom de plume of Meher Dada.
Two variations: black on orange cardstock and black on off-white cardstock.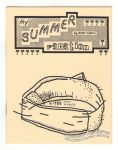 Minimalist art brut drawings by Andy Nukes. Published for the American Living mail art show in October 1988.

Printed on index stock.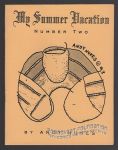 Two printings.
1st: tan cardstock ("approximately 30 copies")
2nd: yellow, "an original" on back cover
4¼ x 5½"
8 pages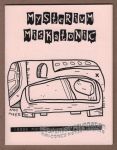 Collection of crazy Andy Nukes drawings with a back cover by Michael Roden.

Published for the Esoteric Order of Dagon APA.

4¼ x 5½"
8 pages on cardstock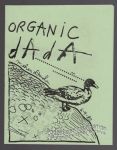 This is the very first minicomix/zine ever published by Meher Dada (later know as Andy Nukes).

Exists in two variations (pink and green).

4¼ x 5½"
8 pages on pink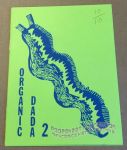 Numbered edition of 10 copies.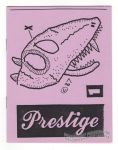 Cool drawings by Andy Nukes interspersed with found illustrations from some sort of antique medical text.
4¼ × 5½"
8 pages on lightweight cardstock
Publiished in 1987?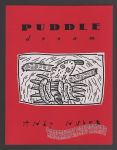 Two printings of 50 copies each.
1st printing: red?
2nd printing: red
Contains a text piece by Andy Nukes that recounts The Puddle Dream.
Printed on cardstock, hand-pasted image on cover.
4¼ × 5½"
8 pages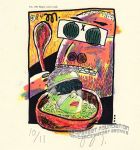 Signed/numbered edition of 11 hand-colored prints.