Scott Beaderstadt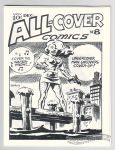 Hilary Barta's occasionally-published collection of faux comic book covers. Each issue is numbered but I'm not sure that any of them are consecutive.
Some (not all) copies are unstapled.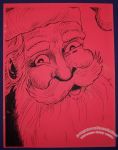 Some of this issue's contents: five pages of Kazaleh material originally done for the Ren & Stimpy comic but never published; a nine-page jam comic by Hilary Barta, Scott Beaderstadt, Howard Bender, Brian Buniak, Daryll Collins, Barry Crain, George Erling, Pete Fitzgerald, Greg Gill, Mike Kazaleh, Brian Thomas and Bill Wray; a one-page jam drawing by Brad Foster, David Tosh, Wayne Truman, Craig Miller and Ben Dunn.

Characters appearing in art and comics include: Ren & Stimpy, Tor Johnson, Godzilla, Beetle Bailey's Sarge, Ted Danson, O.J. Simpson, Davy Crockett, Dudley Do-Right, Frankenstein, the Seven Dwarfs, Andy Capp, Dick Tracy and Santa Claus.

This issue also included a two-color Christmas card by Daryll Collins and a Max Traffic flyer insert.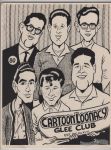 Characters appearing in art and comics include: Fred Gwynne/Herman Munster, Conan the Barbarian, Futurama cast as Star Wars stand-ins, Mr. Monster, SpongeBob SquarePants (spoof)
This issue included a Psychotrono trading card drawn by Darren Auck affixed to one of his pages.

Central Mailer for this issue: Brian Buniak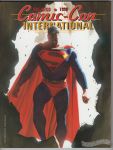 Tributes in art and writing to the Legion of Super-Heroes, Superman, Elfquest, comics for boys and girls, and Archie Goodwin.
Appearances by other characters include Bizarro Superman, Cutey Bunny, George Reeves, Christopher Reeve, Dean Cain, Justice League of America, Ralph Kramden, Jerry Siegel, Joe Shuster, Robert Redford, Sonambulo, Supergirl, Wonder Wart-Hog, Underdog, Super Goof, Mighty Mouse, Super Chicken, Darkseid, Akiko, Chronos, Mavis, Venus, Big Boy, Katy Keene, Patsy Walker, Millie the Model, Usagi Yojimbo, The Little Monsters, Melvin Monster, Spooky and Sailor Moon.
Editor: Dan Vado, Art Director: Scott Saavedra.
Roughly 8¼ x 11" (8½ x 11" trimmed)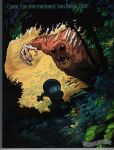 Contents include pieces on Barb Rausch and Golden Age writer Dorothy Woolfolk as well as art sections in tribute to Wonder Woman's 60th anniversary, Fantastic Four's 40th anniversary, Bone's 10th anniversary, Captain America's 60th anniversary, Carl Barks' 100th birthday and The Lord of the Rings.
Appearances in art by Bone, Wonder Woman, Huey, Dewey & Louie, Beany & Cecil, Captain America, Scrooge McDuck, Fantastic Four, Hobbits, GoGirl, Harley Quinn, Sub-Mariner, Dr. Doom, Galactus, Dragon Man, Mole Man, the Watcher, Gandalf, Bilbo Baggins, Gollum, Donald Duck, Usagi Yojimbo, Radioactive Man, Red Skull, Bucky Barnes, Baron Zemo, MODOK, Nick Fury, Giant Man, Thor, Iron Man, Falcon, Shaloman, Miss America, Cutey Bunny and others.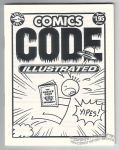 Each section of the Comics Code Authority's guidelines is illustrated by a different artist.
Characters appearing include Groo the Wanderer, Patty Cake, Akiko, Superman, Prometheus (Amoeba Adventures)
Hand-stamped logo on back.
Generally speaking, Not Available printings beyond the 1st have a datestamp on the front or back cover which is the printing date of the batch that copy was from. Matt Feazell says those post-1st printings were usually 60 copies or fewer.
Known printings:
May 2, 1997
November 16, 1997
What Is This Site?
A virtual archive of mini-comics, fanzines, small press comics, newave comix and related items. The physical archive, housed at PF headquarters, is being built with personal acquisitions as well as generous donations from supporters. This project is most definitely a work in progress.