Related Items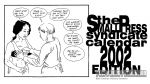 2002 calendar for the Small Press Syndicate co-op.
Presumably published in 2001.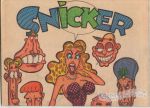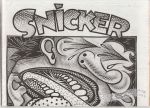 There may be more contributors than listed above (artists I'm unfamiliar with, signatures I can't read, etc.).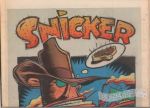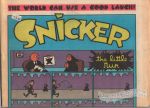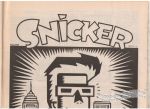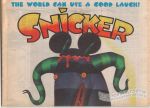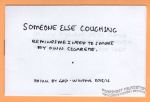 Small collection of haiku.
4¼ x 2¾"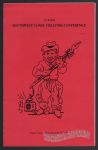 Booklet/guide from the 1st annual Southwest Comic Creators Conference held in Austin on June 11, 1994. It contains a schedule and bios (with caricatures) of speakers Bill Willingham, Martin Wagner, Mark Stokes, Larry Lankford, Aubrey McCauley, Craig Miller, Dan Rosales, Sandra Miller, Jon Morse and Buddy Ott.
5½ x 8½"
8 pages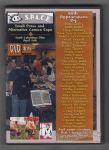 Video shot at the 2005 Small Press and Alternative Comics Expo in Columbus, Ohio. Appearances by Bob Corby, Todd Ritter, Troy Cooksey, Dave Sim, Gerhard, Matt Feazell, Bruce Chrislip, Rafer Roberts, Ian Shires, Philip Clark, Larry Blake, Christina Wald, Donovan Cater, Jeff Manley, Sean McCarthy, Christian Beranek, Soren Lundi, Steve Hamaker, Rick Silva, Melby Comics, Nic Havert, Mike Indovina, Millard Draudt, Chris Dunsmore, Martin Hirchak, Tony Goins, Craig Bogart, Greg Carter, Tim Corrigan, Larned Justin, Dan Lauer, Drew Boynton and others.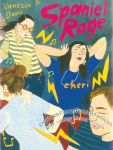 Collects work from the original mini-comics.
Softcover book.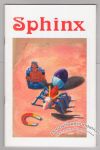 5½ × 8½"
40 pages, color covers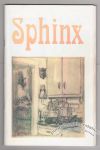 5½ × 8½"
68 pages, color covers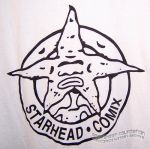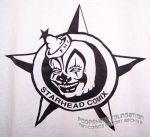 Black-on-white t-shirt with the classic Starhead clown logo.