You are here:  

Home

>

Edward Bolman
Vince Marchesano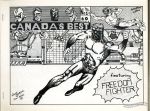 Interior stories written by Art Cooper and Terry Edwards, art by Art Cooper and Blaine MacDonald.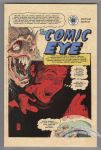 TPB anthology themed around comics and creating comics. The interiors are packed with references (small and large) to EC Comics (MD, Mad magazine, Wally Wood, Will Elder), Sherlock Holmes, Plop!, Not Brand Echh!, Fin Fang Foom, Disney comics, Little Lulu, Harvey Comics, Pogo, the Archie Comics gang, Will Eisner, Cerebus, Flaming Carrot, Canadian fandom and so many others.
Roughly 6½ × 10¼"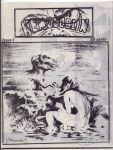 There may be more contributors than listed above.
[Note: At least one image in this entry was found online (probably at an auction site) and saved for personal use. And then the Database project came along! If you recognize your image we'd like to have your permission and would love to give you credit for your work. Please contact us through Site Info > About in the main menu up top.]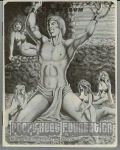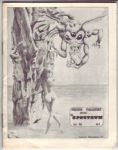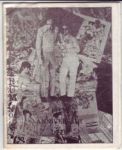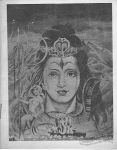 Stories:
"Sam Strong, Private Eye"
Adapted from "The Perfect Crime" by Herbert Leslie Green. Art by Art Cooper. Lettering by Judy Bergen.
"Zoltan the Destroyer"
Written by 'Captain' George Henderson. Art by Vincent Marchesano. Lettering by Jay-Jay.
"Pay Your Dues"
Written by Ron Fortier. Art by Art Cooper. Lettering by Judy Bergen.
[description from Brad Middleton]
4 x 5"
16 pages including covers?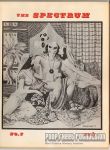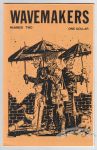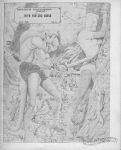 This issue presents a portfolio on the ARCHIE ADVENTURE SERIES/RADIO COMICS, featuring the following characters: The Black Hood, The Brute, Catgirl, The Comet, The Fly, Flygirl, Jaguar, Jill Ross, Kree-Nal, The Shadow, The Shield, The Spider, and Turan. All illustrations by Vincent Marchesano.
He notes that upcoming issues will feature portfolios of characters created by Jack Kirby, as well as "Canadian Heroes" [I'm not certain which characters these are, but they may have been from Canadian WWII-era comics].
[description from Brad Middleton]
4 x 5"
16 pages including covers?