Rick Geary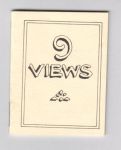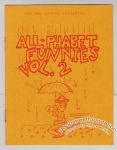 Chris Bors organized this alphabet-themed project where every page represented a different letter.
Red ink on orange stock.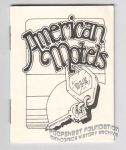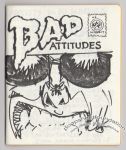 One of Roger May's souvenir minis from the San Diego Con.
3½ × 4¼"
Interiors on white and goldenrod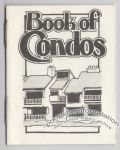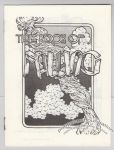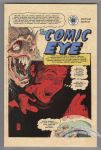 TPB anthology themed around comics and creating comics. The interiors are packed with references (small and large) to EC Comics (MD, Mad magazine, Wally Wood, Will Elder), Sherlock Holmes, Plop!, Not Brand Echh!, Fin Fang Foom, Disney comics, Little Lulu, Harvey Comics, Pogo, the Archie Comics gang, Will Eisner, Cerebus, Flaming Carrot, Canadian fandom and so many others.
Roughly 6½ × 10¼"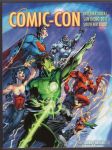 Contents include pieces on the history of comics fandom (with many fanzine profiles and scans), Lee & Kirby, anniversary tributes (Fantastic Four, Antonio Prohias' Spy vs Spy, comics in 1986, Watchmen, Dark Horse Comics, SLG, Bone), more.

Appearances in art by Fantastic Four, Justice League of America, Stan Lee, Jack Kirby, Galactus, the Watcher, Avengers, Inhumans, Black Panther, Sub-Mariner, Silver Surfer, Dr. Doom, Mole Man, Annihilus, Skrulls, Hulk, Spy vs Spy, Batman, Rorshach, Dr. Manhattan, the Comedian, Maus, the Joker, Boba Fett, Hellboy, Ghost, Predator, Concrete, Usagi Yojimbo, Groo, Conan, Willow, Alien, R2-D2, C-3PO, Stormtrooper, Milk & Cheese, Dr. Radium, Bone and more.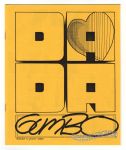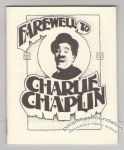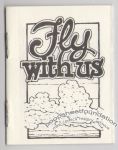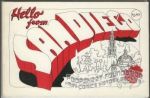 [Note: At least one image in this entry was found online (probably at an auction site) and saved for personal use. And then the Database project came along! If you recognize your image we'd like to have your permission and would love to give you credit for your work. Please contact us through Site Info > About in the main menu up top.]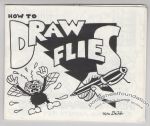 One of Roger May's many souvenir mini-comics produced at and distributed during the San Diego Comic-Con, this one being from the 1984 show.
4¼ × 3¼"
There may be more contributors than listed above.
Minicomix about the pre-presidential life of Dwight D. Eisenhower and Mamie Doud Eisenhower.
4¼ × 5½"
16 pages
1st printing: ?
2nd printing: 1981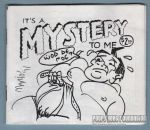 Cartoons and drawings from the 1991 San Diego Comic-Con.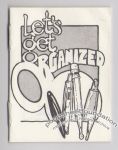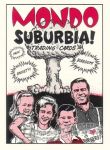 Very funny and nicely-produced trading card set featuring 26 artists' visions of suburban America.
26-card set printed in two-colors.