James William Smith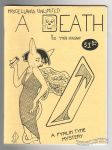 The main feature was originally serialized in the "funny animal" APA Rowrbrazzle.
5½ × 7¼"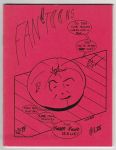 "Funny Food" issue.

MUPubs #066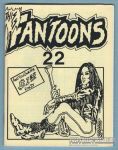 Edd Vick's long-running anthology that was often a mix of comics, prose, sf, anthropomorphics and fantasy. Letter from Don D'Ammassa.
Characters appearing include Morty the Dog (briefly) and Assassin Cat.
MUPubs #072