Drew Friedman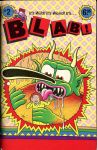 Mars Attacks interview with Len Brown, illustrated with art by Norman Saunders and Wally Wood.  Interview with Gary Arlington.  Notes from the Underground Part 2:  more remembrances of EC from numerous underground artists.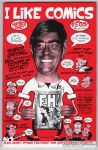 Bruce Chrislip, cover boy; interviews with Jim Woodring, Michael Dougan, Dennis Eichhorn, Mary Fleener, Gary Groth and Julie Doucet; article on B.N. Duncan; lots more.
Edited by Peter Bagge and Helena G. Harvilicz.
Sidney Mellon = Will Jacobs and Gerard Jones?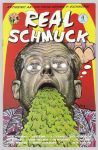 "Antigenic Antics from Dennis P. Eichhorn!"
6¾ × 10¼"