Carrie McNinch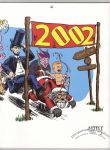 Huge jam comics project in which a ton of artists contributed one or more panels to create a comic for each month of the year with each month designed on a two-page spread so that it's also a usable calendar with one panel per day. Edited by F.C. Brandt and Jesse Reklaw.
Color wraparound cover.
There may be more contributors than listed above.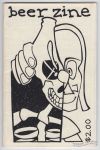 A mix of comics and writing on the subject of beer.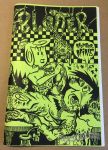 Appearances (in one form or another) by Madballs, Fred & Wilma Flintstone, Jughead, Hot Stuff, Dagwood & Blondie, Sicko the Clown, Shaggy, Velma and Scooby.
Lime green covers.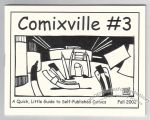 Mini-comic reviews/plugs. I believe this series was actually published by Greg Means. There may have been other reviewers.
Saddle-stitched, trimmed.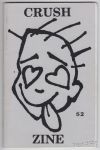 True stories about crushes in the form of comics and prose.