Brad Overacker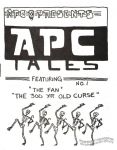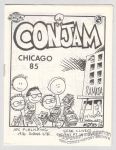 Stick figure jam comic between the APC, High School Comics and Not Available guys.
Some copies were untrimmed/unstapled and designed to unfold.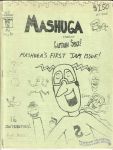 Numbered edition of 50.
There may be more contributors than listed above.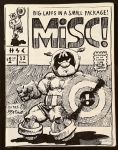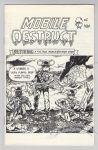 The gem of this issue is a five-page barbarian/humor comic, "That's Thug," by fanzine great Alan "Jim" Hanley (Goodguy, Comic Book) and Dennis Jensen.
Two printings, one with a 40¢ cover price, the other with 50¢.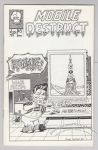 Some copies came with a bound-in, 16-page "Sample Issue" of the APC Tales mini-comic with comics and art by Larry Marder, Randy Carpenter & Matt Feazell, Tim Corrigan, Francis Mao, Paul Gilligan, Steve Tussey and Brian Leonard.
Appearances by Ronald Reagan (as Dennis the Menace), Beanworld and Stupid Boy.
Offset-printed (the cover if not the interiors).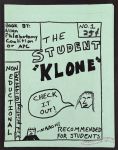 1st printing: 1984?
2nd printing: 1984?
3rd printing: 1984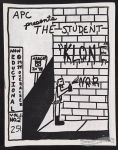 Is Dirk Thrash Sean Cliver?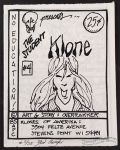 One print run (possibly the first) was a signed/numbered edition of 25. At least some of that edition had a hand-colored element on the back cover.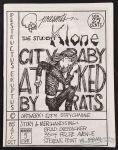 The art is credited to Eddy Strychnine who, I think, is Sean Cliver.