Tom Hart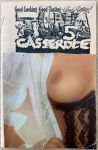 issue #5 includes a Wayno mini-comic insert, "Streamo"
this particular edition included a torn image from an adult magazine glued to the cover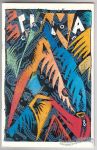 There may be more contributors than listed above.
Edited by Marc Arsenault & Sam Henderson.
5½ x 8½"
44 pages, color covers
Published in 1989?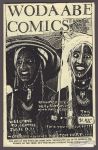 "Youth of Today" Fashion Trading Card bound into the center of some copies.
"Genuine piece of belly button lint" adhered to the front cover of every copy.