John Howard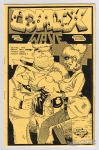 Rock 'n roll themed cartoons.
Appearance by Wendy O. Williams.
Roughly 3¾ × 5".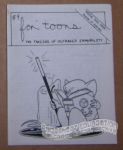 1st printing: 1985, white?, from Euless
2nd printing: orange cover, from Seattle?
MUPress #024
Also: letters from Lynn Hansen, Chris Chrissinger and Charles T. Smith.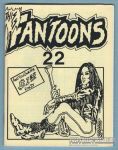 Edd Vick's long-running anthology that was often a mix of comics, prose, sf, anthropomorphics and fantasy. Letter from Don D'Ammassa.
Characters appearing include Morty the Dog (briefly) and Assassin Cat.
MUPubs #072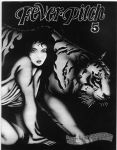 Contents include a three-page Sherlock Holmes parody, a Snow White parody, Par Holman's "Forgotten Comics of the '40s", Ultra Vixen Kitten Natividad, and a one-page spoof on Marvel/DC superheroines featuring Wasp, Raven, Valkyrie, Scarlet Witch, Wonder Girl, Fly Girl, She-Hulk, Spider-Woman, Wonder Woman, Power Girl, Hellcat, Black Canary, Nova, Invisible Woman, Huntress, Starfire, Zatanna, Batgirl, Moondragon, Storm, Black Widow, Kitty Pryde, Saturn Girl, Thundra and Vampirella.
[Note: At least one image in this entry was found online (probably at an auction site) and saved for personal use. And then the Database project came along! If you recognize your image we'd like to have your permission and would love to give you credit for your work. Please contact us through Site Info > About in the main menu up top.]
Illustrated weird-news items.
#786 in Jay Kennedy's Official Underground and Newave Comix Price Guide.

Roughtly 3¾ x 4¾" or 4 x 4¾" (maybe other variations).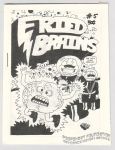 Cartoons and illustrated weird-news items.
#787 in Jay Kennedy's Official Underground and Newave Comix Price Guide.