Michael Dowers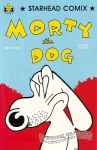 Dog Bits is a collection of art and stories in which Morty only has a small part.
Roughly 5 x 7"
Two-color covers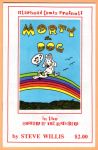 Cover printed in red ink with hand-placed image on front.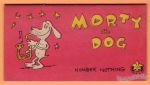 This small, horizontal booklet reprints a couple of early Morty the Dog comics from the first two issues of Steve Willis' Cranium Frenzy.

There was an unfortunate printing flaw in this book – while the pages are in order, the top page is upside-down to the bottom page. As a result it was never available to the public and only about 10 copies were ever circulated.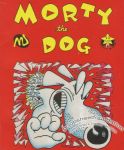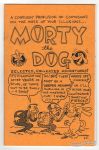 Foreward by Bruce Chrislip.
1st printing: 1984, edition of 100 (orange)
2nd printing: 1986 (lavender)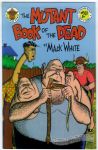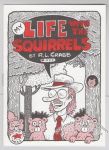 Two-color throughout (although copies do exist without the red).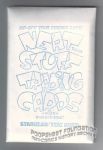 Promotional mini-comic for the book Newave! The Underground Mini Comix of the 1980s.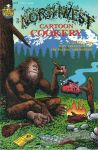 An odd project containing recipes and accompanying comics.
Roughly 6½ × 10"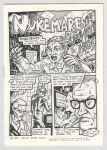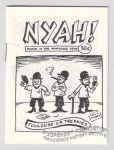 Puns and more puns with references to Star Trek, Toulouse-Lautrec, Abbot & Costello and Oliver Hardy.
2¾ x 3½"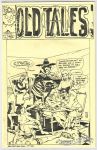 Outside In was a series that collected artist self-portraits.