1986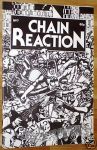 [Note: At least one image in this entry was found online (probably at an auction site) and saved for personal use. And then the Database project came along! If you recognize your image we'd like to have your permission and would love to give you credit for your work. Please contact us through Site Info > About in the main menu up top.]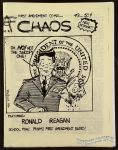 Appearance by Ronald Reagan.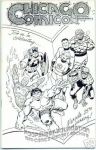 [Note: At least one image in this entry was found online (probably at an auction site) and saved for personal use. And then the Database project came along! If you recognize your image we'd like to have your permission and would love to give you credit for your work. Please contact us through Site Info > About in the main menu up top.]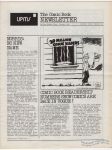 Small press comics news and reviews.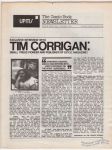 Small press comics news and reviews.
Interview with Tim Corrigan.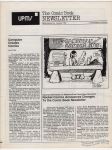 Small press comics news and reviews.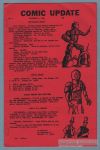 Mini-comic reviews and a few letters.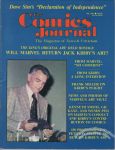 The bulk of this issue deals with Jack Kirby's then-ongoing battle with Marvel Comics over the return of his original artwork. This includes interviews, Marvel warehouse photos, a Frank Miller essay and more.

Also in this issue: Dave Sim's "A Declaration of Independence" essay, Mark Burbey on Keith Giffen's Jose Munoz art swipes, an article on Franco-Belgian comics, Carter Scholz on science fiction, and spot illos by Chas Gillen of Captain America, Conan, Alice the Goon, Popeye, Swee'Pea and Yankee Poodle.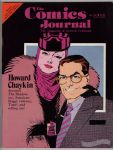 Interview with Howard Chaykin.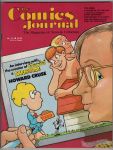 Interviews with Howard Cruse and Dan Day.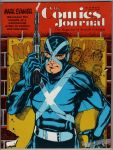 Ken Jones interviews Mark Evanier.
There are a couple of artists I can't identify: Craig and McCarthy.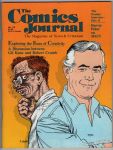 "Maus and Other Topics" by Harvey Pekar, interview with Mark Evanier, Robert Crumb and Gil Kane in discussion.
A few artists are unidentified:  Daredevil on p. 30, Submariner on p. 32, Thor on p. 34, Batman on p. 35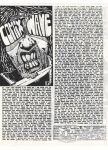 This issue's got an illustrated logo by Kevin Eastman, a Mary Fleener "Madame X from Planet Sex" strip, news and other info.
The scan here is a photocopy of an original newsletter.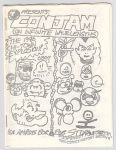 AKA Conjam 5. What are the previous issues?
From Vojtko's second series of odd-sized "midi comix". Confessional comics about cartooning and self-publishing.

Vojkomics #023.