Related Items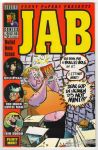 Each issue in the print run had a bullet put through it and the hole corresponded to different points in different stories.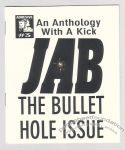 Promotional mini for the full-size Jab #3 anthology produced with a bullet hole through each issue (as was this mini).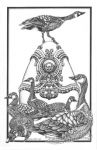 [Note: At least one image in this entry was found online (probably at an auction site) and saved for personal use. And then the Database project came along! If you recognize your image we'd like to have your permission and would love to give you credit for your work. Please contact us through Site Info > About in the main menu up top.]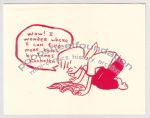 Advertising card promoting his work from Highwater Books, Alternative Comics, Top Shelf and Slave Labor.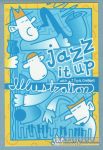 Two-sided promotional postcard for illustrator J. Chris Campbell (Wide Awake Press).
Mid 2000s?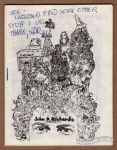 Fully illustrated catalog for many plaster designs of John D. Richards and a small plug for his then-upcoming Namuhbus Amongus comix.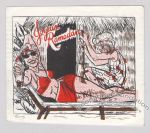 This is actually a tri-fold newsletter sent out to Jessica Abel's subscribers in 1996.
4¼ × 5"
Two-color front and back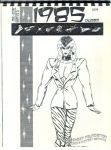 AKA Leonine Press 1985 Calender.

Published in 1984 or '85.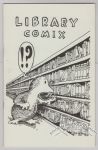 Steve Willis, while working as a cataloger for Evergreen State College (a school with a fairly rich comix history), designed and illustrated this guide to the Evergreen library. About half of this guide is comics by Willis (pretty much every other page). Photos of the staff (Willis included) are even worked into the storyline involving the critter on the cover.
Cardstock covers.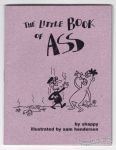 Poems by Shappy, illustrations by Sam Henderson.

Nice paper stock and vellum endpapers.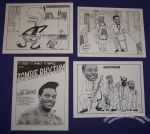 Set of postcards featuring musician/bandleader Louis Jordan.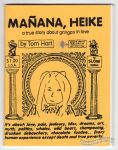 Diary-style perzine by Tom Hart. Came with a "genuine piece of belly button lint" taped to the cover of every copy.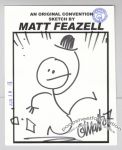 Mini-sized sheet made up for sketches handed out at comic shows.