William Clark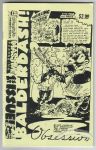 There may be more contributors than listed above.
Published in 1988 or '89?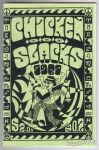 Mary Fleener's great anthology full of music-themed art and comix (mostly comics adaptations of songs).
Musicians/bands adapted include Frank Zappa / Mothers of Invention, Country Joe, Bob Dylan, Jimi Hendrix, The Beatles, Fleetwood Mac and others.
1st printing: 1987 or '88
2nd printing: 1988, signed/numbered edition of 200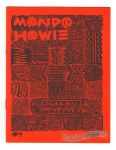 Mondo Howie was a series that collected drawings of Wayno's Howie "The Hat" Patterson by other artists with covers by Wayno himself.
Steve Willis appears here as "Sam Howard".
Printed on dark orange stock.
No Way #15.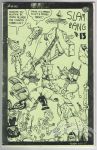 Contents include a short interview with Tim Corrigan.
Cardstock covers