William Clark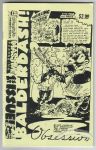 There may be more contributors than listed above.
Published in 1988 or '89?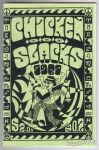 Mary Fleener's great anthology full of music-themed art and comix (mostly comics adaptations of songs).
Musicians/bands adapted include Frank Zappa / Mothers of Invention, Country Joe, Bob Dylan, Jimi Hendrix, The Beatles, Fleetwood Mac and others.
1st printing: 1987 or '88
2nd printing: 1988, signed/numbered edition of 200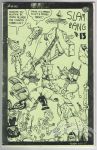 Contents include a short interview with Tim Corrigan.
Cardstock covers