Tom Milliorn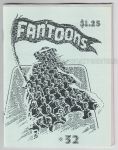 Edd Vick's long-running anthology that was often a mix of comics, prose, sf, anthropomorphics and fantasy.
Characters appearing in artwork include Julie Newmar/Catwoman, Red Shetland, Laurel & Hardy and Mai the Psychic Girl (parody).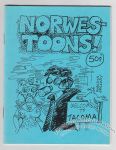 Following the lead of David Tosh in Dallas, Hal Hargit and Edd Vick began a mini-comics workshop at Seattle's Norwescon.
4 × 5¼"
There may be more contributors than listed above.