Tim Corrigan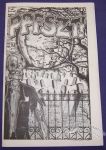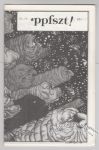 There may be more contributors than listed above.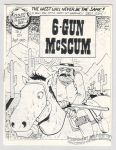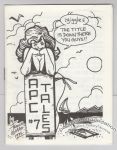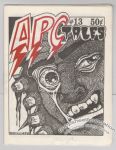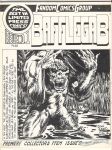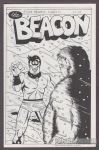 United Fanzine Organization memberzine.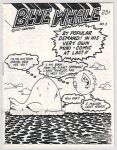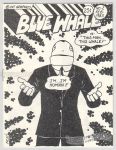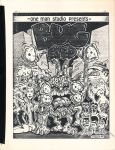 Great jam comix where each artist does a full page that continues from where the preceding artist left off.
Back cover appearance by Rat Fink and Junk Yard Kid.
Some copies had hand-colored covers (probably by Bors).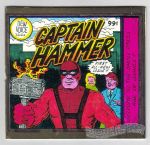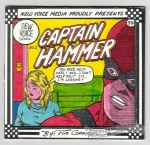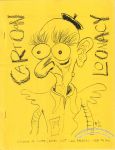 Some of this issue's contents: a cartoon tribute to MAD Magazine's Alfred E. Neuman (originally done for the San Diego con program) by Pete Fitzgerald; a five-page "Romwald vs the State" comic by Vince Kimszal, Tim Corrigan and Brian Buniak originally planned for the Comix Unlimited fanzine in the mid '70s but never published; a foldout poster by Brian Buniak of Arnold Schwarzenegger as Conan the Barbarian.

Characters appearing in art and comics include Garfield & Odie, Batman, Davy Crockett, Green Lantern, Bugs Bunny, Jughead, Archie, Casper, Space Ghost, Mickey Mouse and They Might Be Giants' John Linnell and John Flansburgh.

This issue also included two flyer inserts.
Fewer than 50 copies printed (probably more like 25).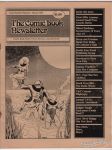 Small press comics news and reviews.
United Fanzine Organization memberzine.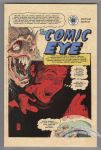 TPB anthology themed around comics and creating comics. The interiors are packed with references (small and large) to EC Comics (MD, Mad magazine, Wally Wood, Will Elder), Sherlock Holmes, Plop!, Not Brand Echh!, Fin Fang Foom, Disney comics, Little Lulu, Harvey Comics, Pogo, the Archie Comics gang, Will Eisner, Cerebus, Flaming Carrot, Canadian fandom and so many others.
Roughly 6½ × 10¼"