Terry Pavlet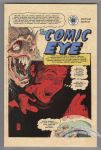 TPB anthology themed around comics and creating comics. The interiors are packed with references (small and large) to EC Comics (MD, Mad magazine, Wally Wood, Will Elder), Sherlock Holmes, Plop!, Not Brand Echh!, Fin Fang Foom, Disney comics, Little Lulu, Harvey Comics, Pogo, the Archie Comics gang, Will Eisner, Cerebus, Flaming Carrot, Canadian fandom and so many others.
Roughly 6½ × 10¼"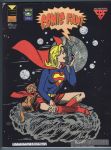 Fanzine put together by Jim Main, Sam Gafford and Richard Sullivan. Contents include: article about Ramona Fradon; article on the Harvey Thriller series; a profile of Don Newton; a tribute to John Carbonaro; article on Charlton Premiere; article on Archie Adventure heroes; article on the early appearances of Ant-Man; article about Nick Cardy; a Silver Age-themed portfolio by Larry Blake; article on the Silver Age Superboy; article on Marvel's Captain Marvel; 2009 Stumptown Comics Fest photo report; 2009 SPACE report (lots of photos); lots of mainstream and small press comic reviews.
Characters appearing in fan art include: Supergirl, Herbie the Fat Fury, Vision, Deadman, THUNDER Agents, Green Goblin, Bee Man, Jigsaw, Spyman, the Fly, Shield, Fly Girl, Hangman, Black Hood, the Web, Aquaman, Mera, Metamorpho, Justice League of America, Teen Titans, Angel and the Ape, Ant-Man, Wasp, Wonder Girl, Bat Lash, Prowler, Batman, Robin, Black Panther, Green Lantern, original Avengers, Fantastic Four, Flash, original X-Men, Superboy, Krypto, Captain Marvel, Legion of Super-Heroes
Small Press Syndicate / United Fanzine Organization memberzine.
Perfect bound.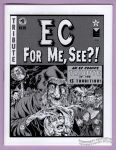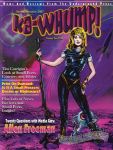 20 questions with Allen Freeman, feature on POD publishing, comic strips, reviews, etc.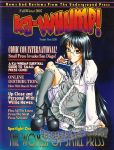 20 Questions with Willie Hewes, report on Comic-Con: San Diego 2007, feature on women making small press comics, comic strips, reviews, etc.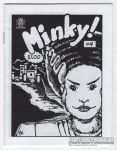 "What if Minky were in a movie directed by _____?" Comics and movie poster spoofs featuring the character in homages to Ridley Scott, Ed Wood Jr., Leon Schlesinger, Russ Meyer, David Lynch and Martin Scorcese.
Numbered edition of 100 signed by Wade Busby.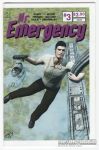 Also contains letters from Larry Blake and Steve Keeter.
Signed/numbered edition of 100.
The inside back cover sports a pencil drawing but I can't read the signature. I assume it's the Greenhalgh mentioned on the cover but the first name eludes me.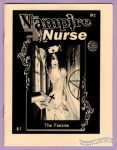 Becomes Vampire Hannah with #3.
Printed on cardstock.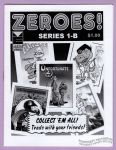 Minicomics collection of faux trading cards featuring wacky superheroes.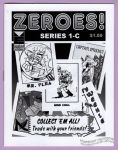 Minicomics collection of faux trading cards featuring wacky superheroes.