Tatiana Gill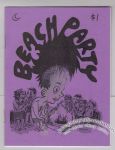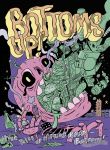 From the Birdcage Bottom Books site: "Bottoms Up! True Tales of Hitting Rock-Bottom is an anthology collecting real stories of bottoming out from alcoholism, drug dependency, sex addiction, body dysmorphia, pornography addiction and more. These stories have been adapted into comics by a team of incredibly talented and diverse cartoonists."
Full-color covers with b&w interior. Perfect-bound.

Edited by J.T. Yost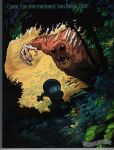 Contents include pieces on Barb Rausch and Golden Age writer Dorothy Woolfolk as well as art sections in tribute to Wonder Woman's 60th anniversary, Fantastic Four's 40th anniversary, Bone's 10th anniversary, Captain America's 60th anniversary, Carl Barks' 100th birthday and The Lord of the Rings.
Appearances in art by Bone, Wonder Woman, Huey, Dewey & Louie, Beany & Cecil, Captain America, Scrooge McDuck, Fantastic Four, Hobbits, GoGirl, Harley Quinn, Sub-Mariner, Dr. Doom, Galactus, Dragon Man, Mole Man, the Watcher, Gandalf, Bilbo Baggins, Gollum, Donald Duck, Usagi Yojimbo, Radioactive Man, Red Skull, Bucky Barnes, Baron Zemo, MODOK, Nick Fury, Giant Man, Thor, Iron Man, Falcon, Shaloman, Miss America, Cutey Bunny and others.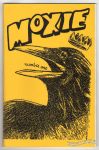 Some copies have a (stencil?) colored cover logo.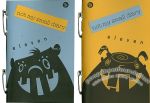 One issue in two volumes.
The theme revolves around life at 11 years or old or younger.