Sheryl Birkhead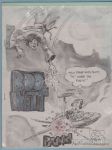 Canadian SF zine with some comix tendencies.
Mimeo/xerox?, side-stapled.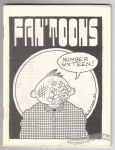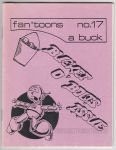 Robot-themed issue.

MUPubs #061

1st printing: 1987
2nd printing: ?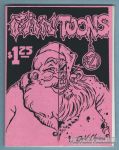 Christmas-themed issue of mostly comics and art.
Also: letter from Lori Icke.
MUPubs #070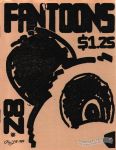 Edd Vick's long-running anthology that was often a mix of comics, prose, sf, anthropomorphics and fantasy.
Letters from Mark Hulstrunk, Noel John Tominack, Sheryl Birkhead, Teddy Harvia, Charles Smith and Jim Ryan.
Characters appearing include Ziggy, Bambi and Godzilla.
Steve Willis appears as "R. Griswold".
MUPubs #087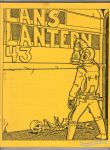 Contents include articles (travel, Christian SF/F), fiction, an Arthurian filmography, con reports, a seven-page listing of recent fanzines, book/movie reviews, lettercol, more.
There may be more contributors than listed above.
8½ × 11"
168 pages