Russ Heath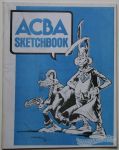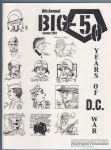 Fanzine celebrating 50 years of war comics as published by DC. The wraparound cover is loaded with cartoonist portraits and self-portraits. Many of those artists also get one- and two-page articles inside about their military experience and comics work (plus new artwork).
There's also a full-color centerspread painting of the USS Stevens by Sam Glanzman.
There may be other contributors not listed above.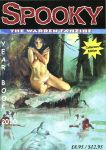 A Warren fanzine.  This oversize issue of Spooky reprints 10 pages from issues 1-3, including interviews with Bill Mohalley and Kevin Pagan, and features new interviews with Frank Brunner, Greg Bazaz, Boris Vallejo, Ken Gale, Mike Zeck, Angelo Torres, Flo Steinberg, Esteban Maroto, Terrance Lindall, Howard Chaykin, Ed Fedory, Paul Gulacy, Dick Giordano, Jeff Easley, Jim Laurier, Jeff Rovin, Don Maitz, Steve Englehart, Bob Toomey, Clark Dimond, Bruce Jones, Joe Wehrle, Barbara Leigh, Jeff Jones, Timothy Moriarty, David Allikas, Don McGregor, Russ Heath, Paul Neary, and Angelique Trouvere.
All art in this issue reprinted from Warren magazines.