Rocke Mastroserio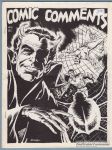 Contents include: "Academy or DCTC?" article;  other DC Trade Center promotion; pro comic news; letters (Buddy Saunders, Ray Miller, Rick Weingroff, Jeff Gelb, others); ad for Super-Hero #5 drawn by Mickey Schwaberow; more.
Characters in art include: Judomaster, Fatman, Mr. L. Dedd
Offset/ditto, 24 pages (although 3 sheets are bound-in one-sided flyers), side-stapled.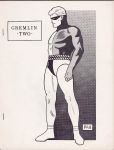 Interviews with Roger Brand, Hal Foster, Tom Ryan.  Biography of Neal Adams, with index of his work.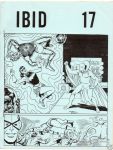 [Note: At least one image in this entry was found online (probably at an auction site) and saved for personal use. And then the Database project came along! If you recognize your image we'd like to have your permission and would love to give you credit for your work. Please contact us through Site Info > About in the main menu up top.]