Rick Norwood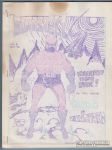 Comics, art, fiction and articles. Contents include: "The King Line: New Company with Old Favorites" article, "The World Report on the UFO-Flying Saucer Question" article, more.
Ditto printed, side-stapled.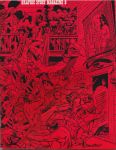 Letters page includes letters from Jeff Jones, Tom Sutton, John Benson, Charles Biro, Richard Kyle.  Issue also included results of Graphic Story Magazine Poll.
Graphic Story Magazine #9 had two printings, with slightly different covers using the same illustration by Tom Sutton.  Difficult to say which came first.