You are here:  

Home

>

Dave Cockrum
Richard Corben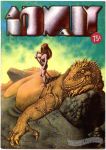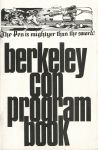 Convention organized by Nick Marcus, Mike Manyak, Jon Campbell, Clay Geerdes, John Barrett, Bud Plant, and Robert Beerbohm.   Program printed by Rip Off Press.   Comix World article by Clay Geerdes, front cover by Rick Griffin, back cover by Larry Todd.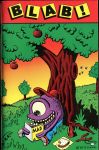 EC article illustrated with art by Wally Wood, Johnny Craig, Jack Davis, Graham Ingels, Al Feldstein, Harvey Kurtzman, Joe Orlando, and Will Elder.    Notes from the Underground: remembrances of EC from numerous underground artists.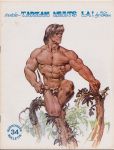 Highlights of this issue are the cover and 2-page color strip by Richard Corben, and an article about DC's Korak, Son of Tarzan comic of the 1970s by John Pocsik.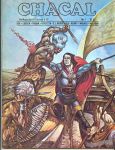 Interview with C.L. Moore.
[Note: At least one image in this entry was found online (probably at an auction site) and saved for personal use. And then the Database project came along! If you recognize your image we'd like to have your permission and would love to give you credit for your work. Please contact us through Site Info > About in the main menu up top.]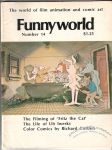 "The Filming of 'Fritz the Cat'; The Life of Ub Iwerks; Color Comics by Richard Corben"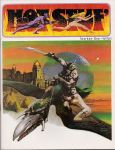 Hot Stuf' #1 was the only issue that was magazine size.  Subsequent issues were standard comic book size, albeit on glossy paper.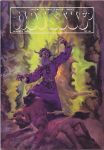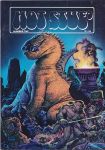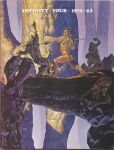 Features interviews with Mike Kaluta, Steve Harper.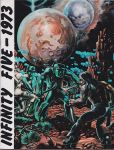 Features interview with Richard Corben.  A color print by Bernie Wrightson ("The Cryptics") was inserted as a bonus.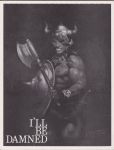 Interviews with Mike Kaluta, Vaughn Bode, Tom Sutton, John Severin, Bernie Wrightson, and Jeff Jones.  Strips by Steve Hickman, Jim Miller, Vaughn Bode.  "The EC Answer to Comic Book Originality" by Meade Frierson III.
The second image is simply a color scan of the original cover painting.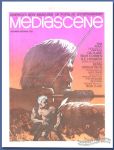 Interview with Richard Corben.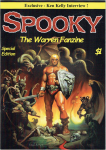 This final issue of Spooky features an interview with Warren cover artist Ken Kelly. Richard Corben and Nick Cuti each contribute a short anecdote of their Warren years.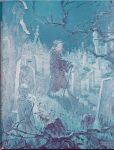 EC fanzine.  Two printings exist of this issue.  The first printing has matte cover stock, and the second printing has glossy cover stock.  
1st printing: 2500 copies
2nd printing: 2000 copies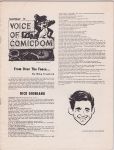 Major format change from unstapled newsletter to saddle-stitched zine with more pages and heavier paper.  Interview with Dick Giordano by Mike Friedrich, article about King Features Syndicate by Rudi Franke, Parts 6, 7 and 8 of Richard Corben's first published strip, "Monsters Rule," graphic critique of Will Eisner, and another strip by Corben called "The Lure of the Tower."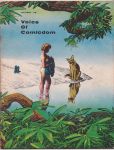 Wrap-around cover by Richard Corben, first printing of first half of "Rowlf," Corben profile by Rudi Franke, and a heavily illustrated Graphic Critique of Frank Frazetta.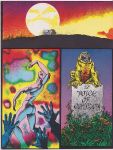 Final issue of Voice of Comicdom, devoted solely to the 2nd and last chapter of "Rowlf."