Ray Nelson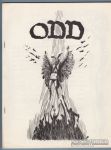 Contents include full-page comic reaction to the Vietnam War by Dave Buck that borrows Marvel Comics characters Dr. Doom and Iron Man.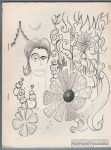 Contents include: "Prehistoric Supermen" article; Elric of Melnibone art by Gaughan; dadaesque comics by Dave Buck utilizing Marvel Comics-style imagery; and more.

Plus letters from Harvey Kurtzman, Ted White, Mae Strelkov, Ray Nelson, Jack Gaughan, and others.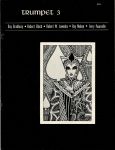 Letters page includes letters from Robert Bloch and Andrew Offutt.