RK Sloane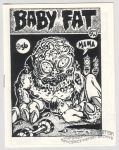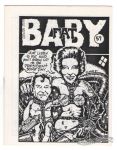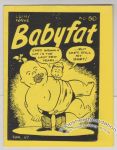 Unstapled, untrimmed issue that unfolds to an 8½ × 11" mini poster by Jim Valentino that's titled "2017: Clay's Den" and depicts Clay Geerdes, Par Holman, Brad Foster, David Miller and Valentino as old men discussing the "Babyfat #5000 comin' up soon".
Published in 1987 or '88?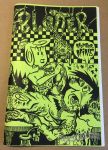 Appearances (in one form or another) by Madballs, Fred & Wilma Flintstone, Jughead, Hot Stuff, Dagwood & Blondie, Sicko the Clown, Shaggy, Velma and Scooby.
Lime green covers.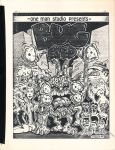 Great jam comix where each artist does a full page that continues from where the preceding artist left off.
Back cover appearance by Rat Fink and Junk Yard Kid.
Some copies had hand-colored covers (probably by Bors).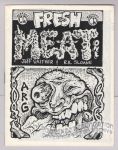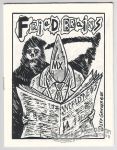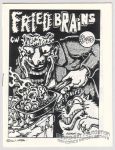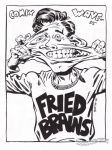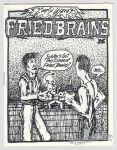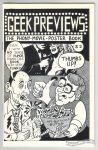 Collection of fake movie posters drawn by comics artists.
5½ × 8½"
24 pages
Glossy cover stock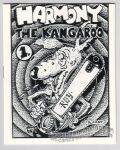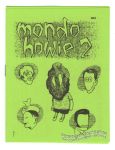 Mondo Howie was a series that collected drawings of Wayno's Howie "The Hat" Patterson by other artists with covers by Wayno himself.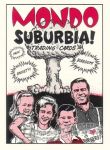 26-card set printed in two-colors.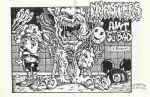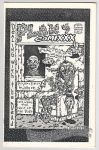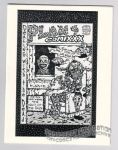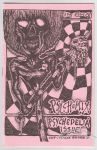 Psychedelia issue.
Cardstock cover.