Phil Yeh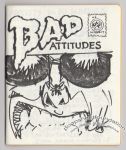 One of Roger May's souvenir minis from the San Diego Con.
3½ × 4¼"
Interiors on white and goldenrod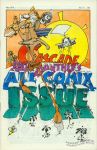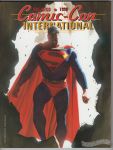 Tributes in art and writing to the Legion of Super-Heroes, Superman, Elfquest, comics for boys and girls, and Archie Goodwin.
Appearances by other characters include Bizarro Superman, Cutey Bunny, George Reeves, Christopher Reeve, Dean Cain, Justice League of America, Ralph Kramden, Jerry Siegel, Joe Shuster, Robert Redford, Sonambulo, Supergirl, Wonder Wart-Hog, Underdog, Super Goof, Mighty Mouse, Super Chicken, Darkseid, Akiko, Chronos, Mavis, Venus, Big Boy, Katy Keene, Patsy Walker, Millie the Model, Usagi Yojimbo, The Little Monsters, Melvin Monster, Spooky and Sailor Moon.
Editor: Dan Vado, Art Director: Scott Saavedra.
Roughly 8¼ x 11" (8½ x 11" trimmed)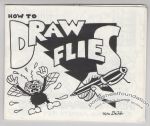 One of Roger May's many souvenir mini-comics produced at and distributed during the San Diego Comic-Con, this one being from the 1984 show.
4¼ × 3¼"
There may be more contributors than listed above.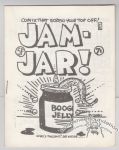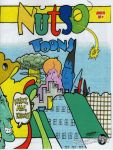 Content includes some Everyman Studios reprints along with new material. This issue debuted at DINK in Denver, Colorado.
8½ x 11"
36 pages
Full-color wraparound cover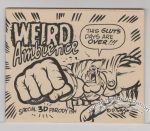 San Diego Comic-Con souvenir mini. Appearances by Binky & Bongo from "Life in Hell" and Megaton Man.