Phil Tortorici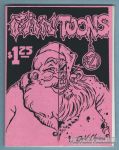 Christmas-themed issue of mostly comics and art.
Also: letter from Lori Icke.
MUPubs #070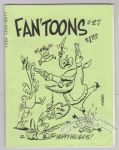 Characters appearing in artwork include Santa Claus and Snowbuni.
Letters from Eric Mayer, Rick Sneary, Kyle Miller and David Puckett.
MUPubs #083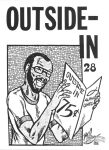 Outside In was a series that collected artist self-portraits. Originally begun by Steve Willis, this issue is from the Hal Hargit/Edd Vick run.