Paul Gambaccini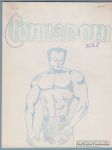 Contents include: article on the Heap; a retelling of "Mandrake the Magician and the Midnight Monster" Big Little Book; "The History of Flash Comics" article; Airboy info and artwork; commentary on the new element of fandom, comic dealers; more.
Characters in fan art include: Sub-Mariner, Flash (Golden Age)
Ditto, 23 pages (most are one-sided), top-stapled.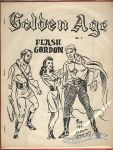 Published in 1964 or '65?
[Note: At least one image in this entry was found online (probably at an auction site) and saved for personal use. And then the Database project came along! If you recognize your image we'd like to have your permission and would love to give you credit for your work. Please contact us through Site Info > About in the main menu up top.]