Paul Fricke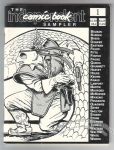 This was a two-volume minicomic series that spotlighted creators of independent comics with a half-page bio and one or two pages of art for each cartoonist (many drawn especially for this series).
There was also a numbered Limited Edition of 50 (green covers). Possibly a subset or a preliminary printing.
Characters appearing include Teenage Mutant Ninja Turtles, Flaming Carrot, Cutey Bunny, the Fabulous Furry Freak Brothers, Panda Khan, Twilight Avenger, Mechthings, Trollords, Captain Confederacy, Captain Keen, Superswine and Zombie Boy.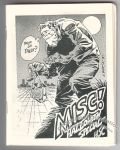 Annual Halloween special.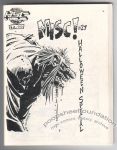 Annual Halloween-themed issue.
4¼ × 5½"
60 pages
There may be more contributors than listed above.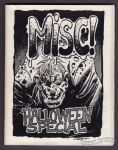 Annual Halloween issue.

1st printing: October 1989
2nd printing: April 1991

I feel like I know contributor "Pee Wee Warhol" by another name but I can't quite put my finger on it.