P Craig Russell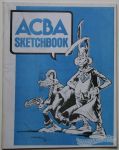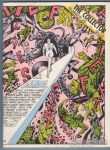 Contents include: six-page Mr. A comic and wraparound cover; biography of Ken Barr; a Tarzan art portfolio; a John Fantucchio portfolio (with color centerspread); "The By-Products of Adventure" (radio drama); biography of Joe Sinnott; a "Greenhorn" comic by Hanley (Marvel/DC parody); a brief interview with C.C. Beck; a gorgeous 10-page Hyperman comic; letters (Al Hewetson, Kenneth Smith, Joe Kubert, others); more.
Characters include: Batman, Tarzan, Superman, Deadman, Lone Ranger, the Old Witch (EC Comics), Captain Marvel, Captain Marvel Jr., Cthulhu, Doc Savage
Offset, some interior color, saddle-stitched.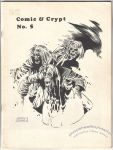 Contents include: interview with Jack Kirby and Carmine Infantino (with photos); "Kirby's Kozmic Kapers" article; several articles on Hammer Films' Dracula; more.
Characters in fan art include: the Thing, Edgar Allan Poe, Adam Strange, Cyclops, Darkseid, Mister Miracle, Orion, Rondo Hatton
Offset, saddle-stitched magazine (trimmed).
[Note: At least one image in this entry was found online (probably at an auction site) and saved for personal use. And then the Database project came along! If you recognize your image we'd like to have your permission and would love to give you credit for your work. Please contact us through Site Info > About in the main menu up top.]