OIsif Egaux - Clifford Neal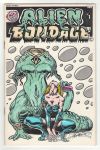 Some (all?) copies have hand-colored covers.
Published in 1988 or '89?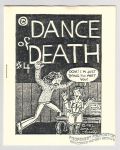 This was an ongoing series edited by Jane J. Oliver (Tales of Jerry). Each issue featured one-page illustrations or cartoons on the title theme and usually featured Jerry the vampire.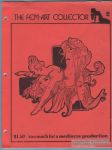 Pin-up zine featuring female genre characters.
Characters appearing include: Red Sonja, Princess Leia (Star Wars), Lt. Uhura (Star Trek), Batgirl, Phantom Lady, Vampirella, Anita Ekberg/Sheena, Marilyn Monroe
Published in 1978?