Michael R Neno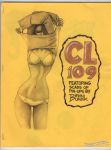 Some of the contents include: a fold-out mini-poster by Brian Buniak, back cover jam page

Characters appearing in art and comics include: Fats Waller, Frankenstein's monster, Hokey Wolf, Frank Gorshin/the Riddler, Sandman (Marvel), Lee Meriwether/Catwoman, Batman, Larry Storch, the Joker, Deanna Lund, Susan Silo, Donna Loren, Terry Moore, Simpsons characters, Morty the Dog

Hand-colored element on cover.

Fewer than 50 copies usually printed (probably more like 25).

Central Mailer for this issue: Darren Auck and Mike Kraiger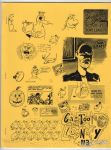 Some of the contents include: collage cover by Chrislip

Characters appearing in art and comics include: Dog Boy, Benb, Peanuts characters (spoof), the Flash, the Avengers (Thor, Hulk, Captain America, Black Widow, Hawkeye, Iron Man)

Insert included with this issue: Smokin' Aminals #1 mini-comic (Fields)

Central Mailer for this issue: Darren Auck and Mike Kraiger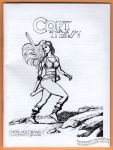 Interview with Verl Holt Bond plus mini-comics news and a back cover by Andy Nukes.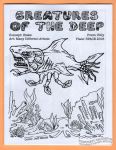 Minicomics collaboration produced at the SPACE con.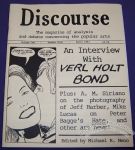 Interview with Verl Holt Bond.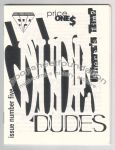 Small Press Syndicate memberzine.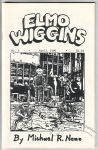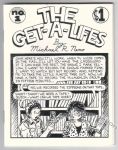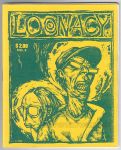 Includes an eight-page insert devoted to artist Glen Baxter (a review and several Baxter panels).

5½ × 6¾"
32 pages plus 8-page insert
There may be more contributors than listed above.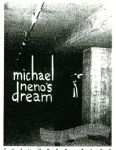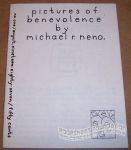 4¼ × 5½"
8 pages on cardstock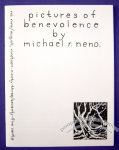 4¼ × 5½"
12 pages on cardstock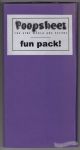 Promo giveaway for the Poopsheet infozine. Four-page sampler plus inserted bookmarks, stickers and postcards made for this release plus promo items from other publishers. The contents varied slightly from copy to copy.