Michael Drummond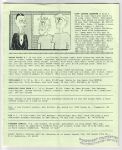 Steve Willis' biweekly newsletter full of comix news and commentary.
Also in this issue: newspaper articles on zines and the Bil Keane Watch (plus notes from the author's conversation with Keane), "Avoiding Librarianism" by Willis, "Underground Cartoonists: Sacred Cows of the '90s" by Chrislip, more.
Saddle-stitched, b&w interiors.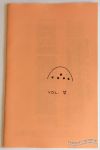 Collection of the popular "Bil Keane Watch" feature by various folks that originally appeared in Steve Willis' City Limits Gazette newsletter.